STEP 8 – CLOSING
The first seven steps went as planned and now you are ready to close on your new home.
At closing you can expect to sign about 100 documents.  If you would like to read every word on every page you should request to be able to view copies of everything you are signing a day before the closing. This way everyone isn't sitting in a cramped room for several hours while you are reading. Under normal circumstances, a closing takes about 45 minutes and the closing agent (who works for or is hired by the title/escrow company) reviews all of the pertinent information and explains each document that you sign. As soon as you are done signing and hand over your check you will receive the keys to your new home. The Deed is immediately sent to the local courthouse for recording to ensure that you are the official owner of record.
Things that need to happen prior to closing:
Final walkthrough. This is your chance to make sure that everything that you think you are getting is there (window treatments, washer/dryer, etc.) and in the condition that you expect. If it isn't, your agent will call the seller's agent to get it remedied as soon as possible.
Utilities. You can get a list of utility providers and their phone numbers from your real estate agent. It is wise to call them at least a week prior to closing to set up service so that when you want to move in, the utilities are on.
ID.  Make sure everyone who is going to be on the deed to the property is present and has a valid, unexpired, photo ID.
Certified funds. Personal checks aren't accepted so you need to come to closing with a cashier's check or certified check. Unless you are instructed to do otherwise, make the check payable to yourself. You will sign the check over to the closing agent. You should be given the exact amount needed for closing the day before the closing and it should be within a few hundred dollars of the amount listed on your loan application.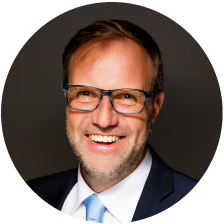 Todd Stainbrook
Mortgage Expert
Call or Text: 412-855-4696
[email protected]
NMLS #141275
"I am here to assist you with all of your home mortgage needs"